Mark Davenhall
Mill Creek Office
Branch Manager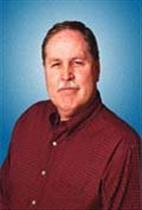 Cell:
206-679-8392
Fax:
206-203-6278
Office:
206-679-8392
Personal Profile:
Originally from Upstate New York, University New Mexico, Arrived in Seattle 1973... Never left! Married (Stephanie), 2 Kids, Swing Dances, Plays mandolin in old foggies group. Donates lots of time and skinned knuckles to Rebuilding Together/Seattle
Business Profile:
Real Estate Investment 25+ Years
Washington State Real Estate Licensee/Manging Broker (24 years+)
Marketing & Sales Excellence Specializing in Residential Homes, Condominiums and Small to Medium Multiplexes
(Member of CBA - Commercial Brokers Association)

Previous Work Experience Includes:
Small Business Owner (25+ employees), Sales - Delivery Industry - Project Manager - Training Manager - Collection Manager - Service Representative. Owner/Publisher of BUY THIS HOUSE, Regional Real Estate Newspaper & Graphics. Current owner of Champ Signs.

Previous Sales, Experience & Knowledge in the Following:
Houses-Condos-Duplexes-Multiplexes-Mobile Homes & Parks-Commercial-New Construction-Apartment Complexes - Vacant Land-House Boats-Waterfront-View Property-Renowned Properties-Historic-Equestrian-Farms-Acreage-Historic Properties-Foreclosures-Short Sales-Veterans Administration- HUD Repo's-Rentals-Leasing...