Alan Webb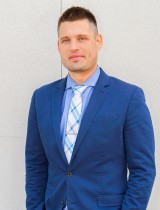 Cell:
425-324-5939
Fax:
425-771-2208
Office:
425-744-5577
Alan Webb is a Real Estate Broker who works with individuals and families to assist them in finding and purchasing their ideal homes.
Alan is passionate about helping people find the homes that not only meet their needs, but is also within a budget that is comfortable for them.
Alan grew up in a small town in Florida where he graduated with honors before accepting a full ride scholarship to play baseball; which ultimately led him to relocate to the Pacific Northwest.
Alan has an expansive background in Property Management in the greater Seattle and Bellevue areas. He rose to the position of Assistant Community Director at a large corporation in a short period of time, where he was able to place people in their dream homes as well as make life long relationships.