Champions Real Estate Careers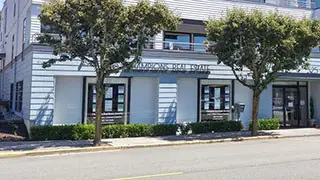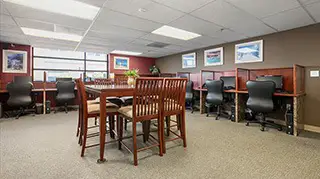 We Believe In You!
Do you want someone to help you succeed?
Do you want someone to have your back?
Do you want someone to answer your questions in real time?
Do you want someone to bounce ideas off of?
Do you want someone to guide you through all the different aspects of the real estate industry?
We did and we made a company who truly cares about you, your success, your clients, and your life.
Our team of experienced branch managers, designated broker, full time staff, IT support, and owners are all here for one reason, YOU! Our designated broker and branch managers are available to you 24/7 for questions and assistance. We are fully staffed Monday thru Friday with transaction coordinators and IT support to make sure you and your clients are taken care of. We believe that strength is found in numbers and having a team behind you is a recipe for success. We see the potential and value in all our agents. Whether you are newly licensed or an experienced agent, there is a home for you here!
Our Broker Commission Plans
80/20 SPLIT

$79 MONTHLY FEE
NO TRANSACTION FEE

100% COMMISSION

$129 MONTHLY FEE
$525 TRANSACTION FEE

100% COMMISSION

$199 MONTHLY FEE
$300 TRANSACTION FEE

100% COMMISSION

$299 MONTHLY FEE
$200 TRANSACTION FEE
*Additional fees may apply
Become a CHAMPION Broker
Call our team at 425-744-5550 or schedule an interview online.
Ready to start right away?Join Now
Do you want to get your Real Estate Broker license?
Visit our Real Estate Training Partner for New Broker Packages.
What Our Agents & Brokers Say:
"Honesty, Integrity and teamwork makes Champions a great place to work!"

Dale Sutton - Managing Broker / Former Owner Sutton Real Estate
"Offices are conveniently located. Beautiful offices for meeting clients. Very helpful I.T. Department."

Debbie C. - Champion
"Professional atmosphere with great people to work with. The staff are hard working and care about what they do. Our Technology Manager is on hand and very helpful. The owner/broker is caring, available and works to create a fun and friendly work place."

Michael Smith
The managing Broker is very responsive to all inquiries, patient and supportive of my efforts. The Champions offices are in several great locations. I really like the people I get to work with and it is more affordable to continue my real estate goals in such a difficult economy.
Yeah!

Eileen Morgan - Champion
I LOVE working with Champions because we have an awesome group of people, a broker that is always available and extremely knowledgeable, we get to keep more of our hard worked for commission in our pockets and I get to work from home!

Betty Vincent - Champion
I'm a Champion because our broker is knowledgeable and fair, and takes great care to see that we are abreast of all the changes that come about in the wonderful world of real estate. We are kept informed of changes in laws, forms, etc, and she always backs us up if we, or our clients, have issues that come up in the course of doing business. I have been a real estate agent for over 25 years, and have been affiliated with 6 different offices in that time, but none better than this one! I am proud of the fact that we have a diverse group of agents speaking many different languages, and that we are able to serve the needs of such varied clients, whether in the residential, commercial or rental area. We have a great staff, too; people who go out of their way to be of help to us when we need it. All of these things allow me to serve my clients at the highest possible level, which is always my goal.

Chris Johnson - Champion
Great company. I like Champions business model. Very helpful staff and I can count on getting my questions answered timely. The managing broker has been very supportive of me and I truly appreciate her knowledge, wisdom, etc. I really like our website too. All other agents that I have met have been wonderful. They all seem to work together and will help each other out.

Diana Bendickson - Champion