Welcome to Champions Real Estate Services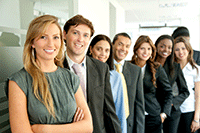 Champions Real Estate Services is one of the top 5 multi-office independent firms in the Puget Sound Area with well over one hundred real estate brokers. We are an award winning firm that has been nationally and internationally recognized. Champions Real Estate Services provides highly-qualified and well-trained brokers. Our average broker here has been a real estate agent for 12 years. Many of our agents have 30+ years of real estate experience, which is among the highest knowledge in the industry. Having gone through all types of markets, we know the best way to market your home. Challenges are easily addressed with our experience, perseverance, creativity and other abilities.
Our Champions Real Estate Offices were once part of the number one real estate franchise in the world. However, as the economy has been changing and the world's view of corporate America has soured, we realized that becoming an independent brokerage would be a positive change. We offer a local environment with real people they can visit just down the street. Clients wish to return to local advertising and a friendly face in their own community.
Champions opened in 2003 as a local Lynnwood, Washington real estate office. We've grown in leaps and bounds to become a multi office real estate company with over 100 real estate agents in offices in Everett and Edmonds. We went on to become a mega-office that was internationally recognized. We won awards, plaques, trophies and acknowledgements regionally, nationally and internationally. In 2009 we decided to step away from corporate America and with our same award winning brokers, owners and staff, we've become our own brokerage and soon to be franchise. As we saw the large franchises going in the same direction as the large banks, it was time to stand clear and not be a part of the unraveling.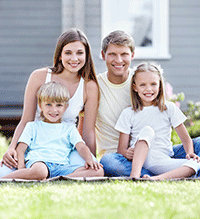 Champions Real Estate Services provides both residential and commercial services. We can accommodate your real estate desires from houses, condos, mobile homes to floating homes. We have agents specializing in everything from first time buyers to short sale properties and foreclosures. With several offices close to the Boeing Everett plant, we have many agents who are familiar with the area. Additionally, we sell and lease office buildings, grocery stores, strip malls, apartment buildings, gas stations, and other commercial properties.
We strive to be the most competitive company around. Champions advertises all our property listings in the NWMLS. Homes for sale listed in the Northwest Multiple Listing Service are displayed on over 700 member websites and over 6,000 agent websites throughout Washington State. This is where the vast majority of buyers come from. We extend our buyer search on additional web sites such as our office website NWChampions.com, the other dot com companies such as AOL, Yahoo, CraigsList, Facebook, LinkedIn, Postlets, Twitter, Zillow, Vast, Trulia, Oodle, Lycos, Local.com, HotPads, and Enormo to name some of the major ones. We believe we have all the major Internet sites covered. Further, we complement those web sites with the use of color periodicals when necessary, such as "Homes & Land", "Real Estate Book", etc. We believe in leaving no stone unturned.
In addition to homes for sale, we have our own Property Management company. By providing truly full service, we have access to tenants that may soon become first time buyers. If you decide not to sell your home, we can lease it for you with a one time leasing fee or we can care for it monthly by placement, collecting rents and handling maintenance.
We are located in the heart of Edmonds and Everett near Silver Lake. Each of our real estate offices are easily accessible to the public. At our offices you will find our listings prominently displayed in our windows to persuade buyers to inquire within.