Real Estate Sellers Tips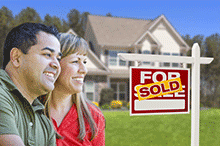 Content
Selling: Organize a Successful Garage Sale

It's amazing what you find when you look at all of the things you have accumulated while calling this house "home". Now that you look at it, you wonder "Why on earth did I buy that?". It's time to clean house and prepare for the big move, or maybe it's just time to make room for more shopping. Whatever the reason may be, the solution is usually the same... a garage sale. But with so many garage sales springing up, how do you organize a successful and noticeable garage sale?
Prepare

Pick a date (weekends are best); rummage through the house, attic and basement for items that are in reasonable good shape; and decide on a fair price for each item by searching auction and classified Web sites for similar items. Use bright, clearly marked price tags on each item.
Advertise

Hang fliers at your local supermarket, Laundromat and church, e-mail friends and family, and post ads in the local newspaper.
Organize

Sort and display items according to categories to make browsing easier - hang clothes on a line, separating women's, men's and kids' clothing. Keep toys in bins.
Decorate

Hang balloons and streamers to draw traffic. Plus, it's festive!
Save your props!

Use tables shelves and other props to display items better and get them off the ground (it makes everything look more important!). Be sure to mark them as "not for sale."
Create visual displays

Set up a table with dinnerware and flatware, or arrange a desk with office supplies - the more visible the products, the better the sales.
Sales staff

Enlist your family to assist shoppers - kids can demonstrate how toys are used, and someone in your family might just remember how to work that old stationary bike.
Today's special

Offer discounts throughout the day to motivate shoppers and amuse yourself.
Customer service

Offer shoppers a bag with handles if they are buying a bunch of stuff, or designate an area where they can put intended purchases on hold. Mark larger items with signs that say "price includes delivery" for shoppers who didn't bring a big-enough car.
Point of sale

Create a check-out area in a visible central location where customers can be greeted and thanked. Use old newspapers to wrap delicate objects, and use plastic grocery bags for other purchases.