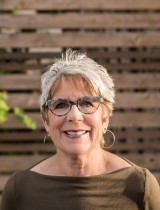 As a small business owner, Janice has always been a dedicated community enhancer, building support and trust in the community she serves. She has served on boards, recruited volunteers, and managed programs for homeless prevention and arts agencies, in addition to her business development, management and networking skills. Janice owned and managed a small commercial building for 18 years, has bought, sold and managed single family rentals, through a 1031 exchange, and now proud to bring her diverse experience and expertise under the moniker of Real Estate Broker!
Janice grew up in Denver, CO where she attended in-state community and private colleges to earn her degrees in Interior Design and Business. She co-owned and operated a small retail design business, in addition she spent over 10 years in customer relations and sales positions. This experience has given Janice the ability to connect, relate and understand many different types of people. She will use these areas of expertise on your behalf to help you find and obtain your real estate dreams. She values authenticity, has a unique approach and derives much pleasure in helping find solutions for her clients. Becoming a real estate broker is how she funnels her years of diverse knowledge in the housing industry, while satisfying her desire to help find creative resolutions.
She will act as your professional advisor, marketing and staging consultant, negotiating on your behalf every step of the way. Her drive for client care and empathy, is rooted in her background in sales, small business ownership and non-profit development as well as her love for and expertise in merchandising interior design. Her goal and that of her professional team is to be your go to resource in all aspects of your Real Estate pursuits.