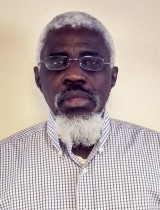 After earning my real estate license in November 2017, I entered the real estate industry to:
- Help home buyers look for and buy a home they want at a price and in a location suitable to them, whether they are first time buyers, repeat home buyers or investors.
- Work with homeowners, developers, investors and others who have homes to sell. These sellers add to the supply of homes on the market and sell these homes to my clients so that they can become homeowners
To complement and assist during the home buying and selling process, I have access to other Professionals (mortgage lenders, Home Inspectors, Service suppliers, legal estate legal professionals etc.,) who provide services in the Real estate industry.
Buying a home is a large investment. Accordingly, I have adopted an approach to make the process streamlined without loss of detail, yet not overwhelming for my clients. That way, they can achieve their goals of home ownership as informed customers.
A home is an essential requirement of LIFE and I work diligently with my clients, day in and day out to achieve their dreams of home ownership.
Buying a home is the Dream that Becomes a REALITY for many homeowners. Nothing beats the peace of mind that comes with having an own home one can occupy at any time of day or night. As the saying goes Home is the Castle.
The things I like and enjoy include amongst others, going on walks, reading, writing, travelling, watching documentaries, and participating in Community service activities.