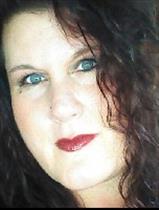 Jacqueline Cliff
Edmonds Office
Broker
425-773-3149
Fax: 425-742-5231
You need me working for you!
Do you have a professional agent on your side?
Buying or selling a piece of real estate is a serious event and for most people is the largest financial transaction they encounter. The fact is that you need a full time, serious agent working for you to make sure that you are fully represented and that the transaction goes as smoothly as possible. Whether buying or selling a property, my clients have learned that I will be out in front anticipating problems, clearing hurdles, and negotiating in their best interest.
All agents aren't the same!
I started in real estate because I went through a horror story in the purchase of our home. Time after time I have heard from my clients how their last agent did this or did that and how traumatic it was. I listened to those stories and built my business around never disappointing my clients. Not all agents are professional, not all are full time, and not all of them take their business seriously. I do! I always care for my clients interests as if they were my own!
You can depend on me!
My goal is not to sell people property, but build long term relationships and help my friends and clients fulfil their real estate goals. Many of my clients have bought and sold several homes with my help, and they freely refer me business because they know that they can rely on me to provide their friends and family with superior service. My main commitments to my clients are:
Consistent contact and communication
Honest and frank pricing information
Strong negotiating on their behalf
Putting deals together that make sense for them
Call me and lets talk!
Before you start looking for a new home or list your current property, call me at 425-773-3149! Lets take the time to to see how I can help you achieve your real estate goals.
Jacqueline Cliff
(425) 773-3149
Jacquie@jacquiecliff.com
http://www.jacquiecliff.com/