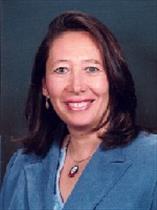 Patricia Mays
Edmonds Office
Broker
425-876-8121
Fax: 206-905-0810
I work for Champions Real Estate Services specializing in Seattle metro area homes and condos, Relocation, Luxury homes, especially in King and S Snohomish Counties. East side.
Qualifications
License as a Lawyer in Colombia

Relocation Specialist

Specialist in Real Estate Contracts

Environmental Real Estate
Specialties
Residential and Condos

Waterfront, Luxury Homes

Unmatched standards of professionalism.

Over 20 years of unmatched accomplishments, as a lawyer and a Real Estate Broker, still reaching for new goals.

Powerful mastery of sales skills, vigorous client representation.

I moved to Seattle from Colombia in 1997 where I left a legal practice that worked extensively with the auditing of public housing projects for both the United Nations and the Mayor's office of Bogota, Colombia. Some say I've got a big heart and laugh easily, but I know my contracts and I'm definitely the one to have on your side of the negotiating table. My Husband and I have both traveled the world extensively, and not only embrace, but enjoy the many varied cultures that thrive in the greater Seattle Metro area. We're marginal singers but love to dance!Additionally, Mark's extensive computer skills will make short work of finding just the right home for you using the latest technology. However, we always put people first, realizing technology is just a tool. We fully understand that listening carefully to your needs through real time conversation and face-to-face contact will save us both a lot of time and unnecessary running around.Most importantly however, we work very hard for our clients 7 days a week, and genuinely care about providing the absolute highest level of customer service and satisfaction.
I look forward to your call!