Diana Bendickson
Seattle / Northgate Office
Broker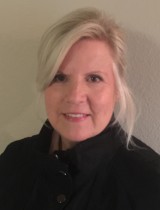 Cell:
(206) 604-5794
Fax:
425-771-2208
Office:
206-777-1104
Diana Bendickson takes a one-stop approach to providing professional guidance to her clients that want to build their wealth through real estate investments. Top notch service is delivered from a team of professionals that makes the buying or selling process more efficient and a pleasurable experience. Diana Bendickson has financial consulting experience that extends over 40 years with credentials that facilitate both residential and commercial transactions.
My Commitment
"I take client representation very seriously. It's my goal to form close relationships with all of my clients.
As a "Real Estate and Financial Trusted Advisor", I add value to my relationships by thoroughly understanding my client's goals and meeting their objectives."
I guaranty expedient service whether I provide asset valuations, real estate investment counseling, or act as your Real Estate Agent in real property purchases and sales transactions.
My background, financial contacts, and my ability to pool resources available to real estate buyers and sellers lends to my one-stop approach. I can save you time and money!
I am also qualified to meet your Staging & Decorating needs. I can help you with paint colors and other recommendations to help you sell your home.
My greatest attributes include honesty, integrity, tenaciousness, flexibility, and professionalism. My commitment to you is top notch service. If you agree, referrals are my reward.

Thank you for allowing me to be your Trusted Advisor and Real Estate Professional.

Credentials
Licensed and experienced Real Estate Professional
Member of the Board of Ethics
Licensed Limited Practice Officer with the WA State Bar Association
Licensed and Bonded Notary Public

Expertise:
Current Market Appraisals (CMAs)
Consumer and commercial real estate negotiations and finance.
Real Estate and Business Cash Flow Analysis
Contract Negotiations
Accounting & Finance

Background:

Real Estate Professional
Escrow/Limited Practice Officer
Notary Public
Chief Financial Officer
Bank VP & Relationship Officer