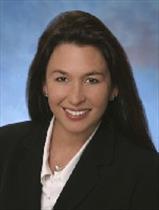 Renee Ostrem
Edmonds Office
Broker
206-251-3399
Fax: 866-444-8109
I was born and raised in Hawaii. In 1989 I graduated from the University of Hawaii with a BA in Telecommunications, I then pursued a career in media sales & marketing for which I spent 8+ fabulous years helping clients grow their businesses in Hawaii.

In 1998, my husband Kanoa and I moved to the beautiful Pacific NW. He attended UW's LLM graduate tax law program and I landed a position with the Seattle Times on their national sales team. We were blessed with the arrival of our son Charlie (now 19) and later my daughter Anna (now 16), I found that working an inflexible full-time job with 2 little ones was challenging, so rather than leave sales, I moved my focus to Real Estate which I knew quite well, as my father was a Residential Broker on Maui.

Since 2003, I have enjoyed helping clients achieve their home & investment goals and dreams. I have graciously been awarded Seattle Magazines "5 Star Award" 4 times. In 2006, my team was awarded the contract to sell and manage Vulcan's South Lake Union projects. I was blessed to have that opportunity and gained both new client friends and knowledge.

I now am back to working exclusively in residential. I pride myself in having a limited number of clients so that I may give them all my energy and focus. I am thankful to have had so many clients become great friends... and I look forward to gaining many more.