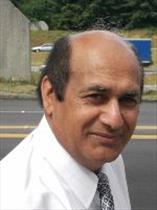 Your home is probably the largest purchase you'll ever make.
You need an experienced sales agent!
After 20 years sales experience as an account manager, sales trainer and project manager, I opened a successful business in Edmonds and owned and operated it for 10 years.
I loved being an active part of the business community and proud of serving my customers with the highest level of friendliness and professionalism.
Now as a productive Real Estate agent, I'm happy to continue to provide caring, friendly and knowledgable service to my clients.
I'm a tough negotiator. I will guide you through the buying and selling process with dedication to your best interests always at heart, with the highest standard in professionalism and integrity.
My promise to you
Gas Station, Moses Lake Area, Gas 200k, Grocery $150k/mo. $950k

Gas Station, Pullman Area, Gas 200k, Grocery $150k/mo, Seller Finance $2.4mil

Gas Station, TriCity Area, Gas 80k, Grocery $150k/mo, $2.4mil

Gas Station, Everett Area, Gas 260k, Grocery $120k/mo (Projected), $2.2mil

Gas Station, Yakima Area, Seller Financing $950k

Motel 80 Unit, TriCity Area, Annual Revenue $850k, Renovated in 2008, $3.5mil

Lease/Purchase Option of Branded Gas Station, Yakima Area, Good for Operator.